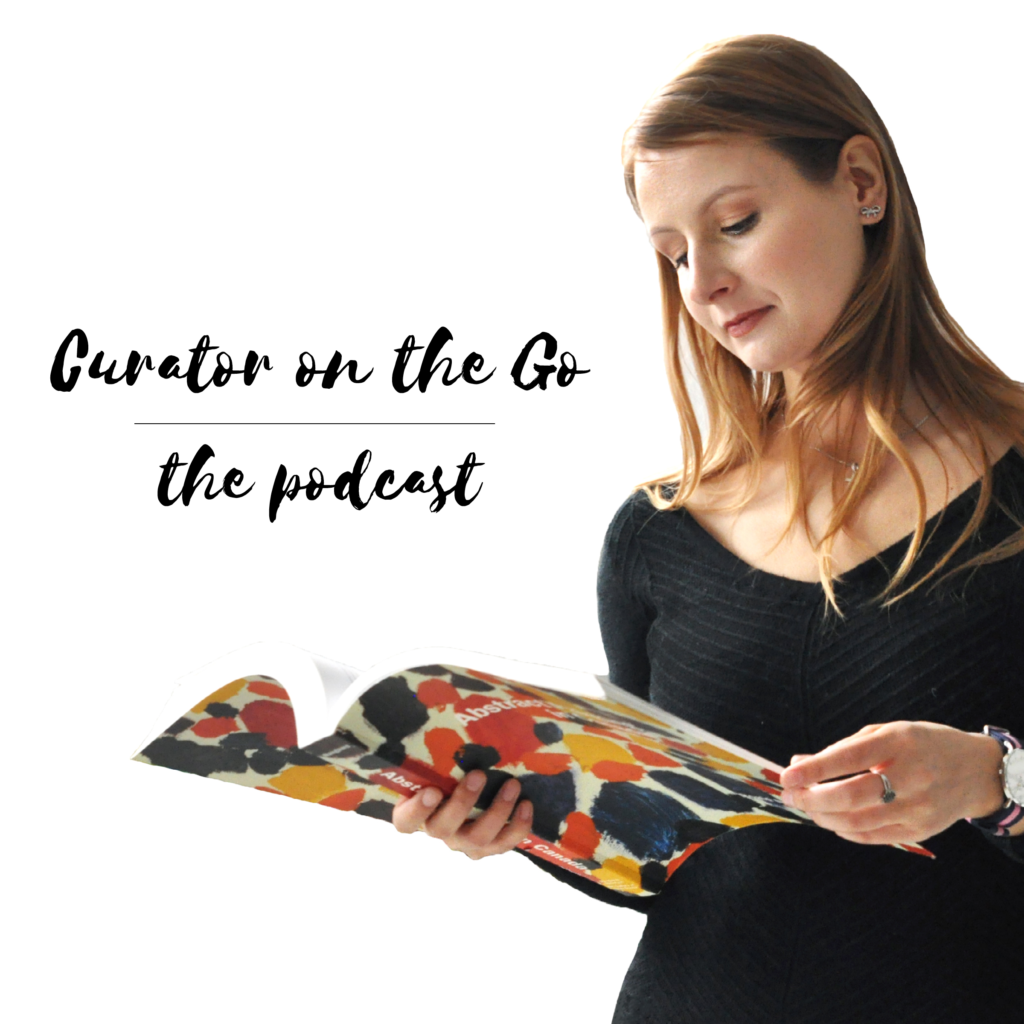 Hello and welcome to Curator on the Go Podcast – a show for artists and art professionals who are ready to build a thriving art career and business while doing something they are passionate about. If you are ready to set goals, find your artistic voice, brand, and niche, understand how to price and sell your products and services, and change your life – you are in the right place! This podcast will also appeal to anyone who loves art and interested to learn more about the business side of the art world. Art and entrepreneurship are the two key things any community must have! My goal is to provide the environment that supports both and that will later help fund local art projects.
Do you want to be a podcast guest? Fill out the form below (click the link) to be a part of this project!

https://forms.gle/ibAz93ZDDKvGAGwy5.
---
Episode 12 – David Brown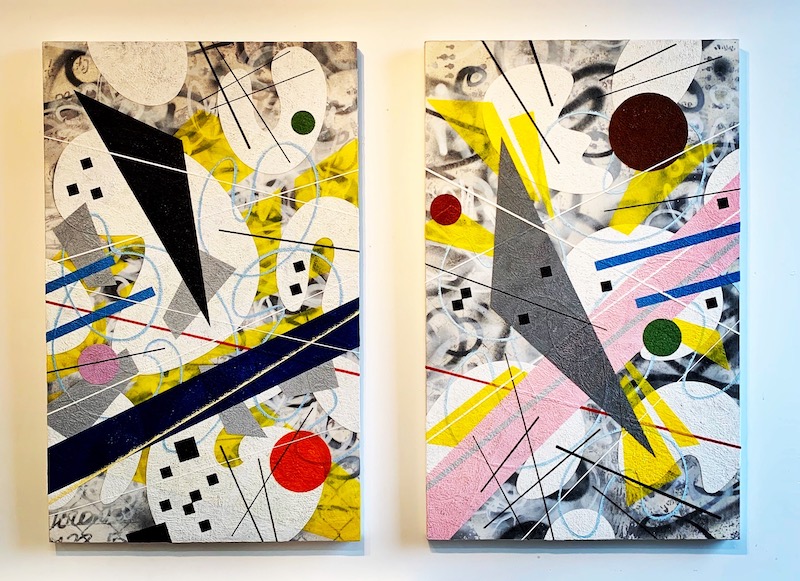 David Brown is a Toronto-based visual artist with a 25-year award-winning career in the international art and design industry. David's abstract encaustic paintings have been shown at numerous galleries and museums across Canada and the U.S. Recently he had a solo exhibition at The Painting Center in NYC. His paintings are held in private and corporate collections in North America, Europe, and Asia. The products he designed have been sold across North America, and his work has been published in books and magazines throughout Canada and the United States, such as Azure, Canadian Art, Style at Home, House and Home and The Toronto Star to name a few.
Episode 11 – Philip Jacobs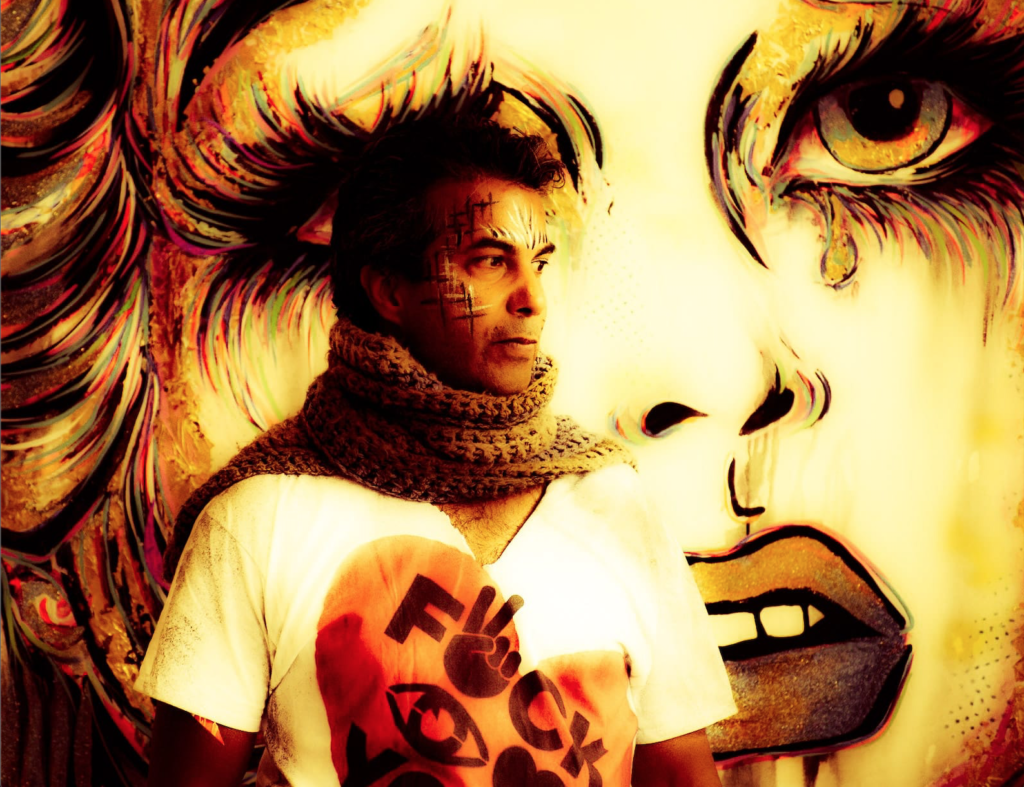 Philip Jacobs is a Toronto-based mental and spiritual health advocate, sound therapist, and musician. His first real Love and Relationship is with Music, Sound, and Vibration. He later graduated from Toronto's Institute of Traditional Medicine and had extended training and practical experience in China and Guatemala. Philip combines his love of music with his training in Herbal Medicine, Mindfulness, Relational Psycho-Somatic Therapy and experience with Sound Therapy to create and facilitate a unique client experience. Currently, Philip is returning to his roots of Song Composition, Recording and Performing and is working on releasing an album in support of his Mental and Spiritual Health Advocacy.
Episode 10 – Robbie Kaye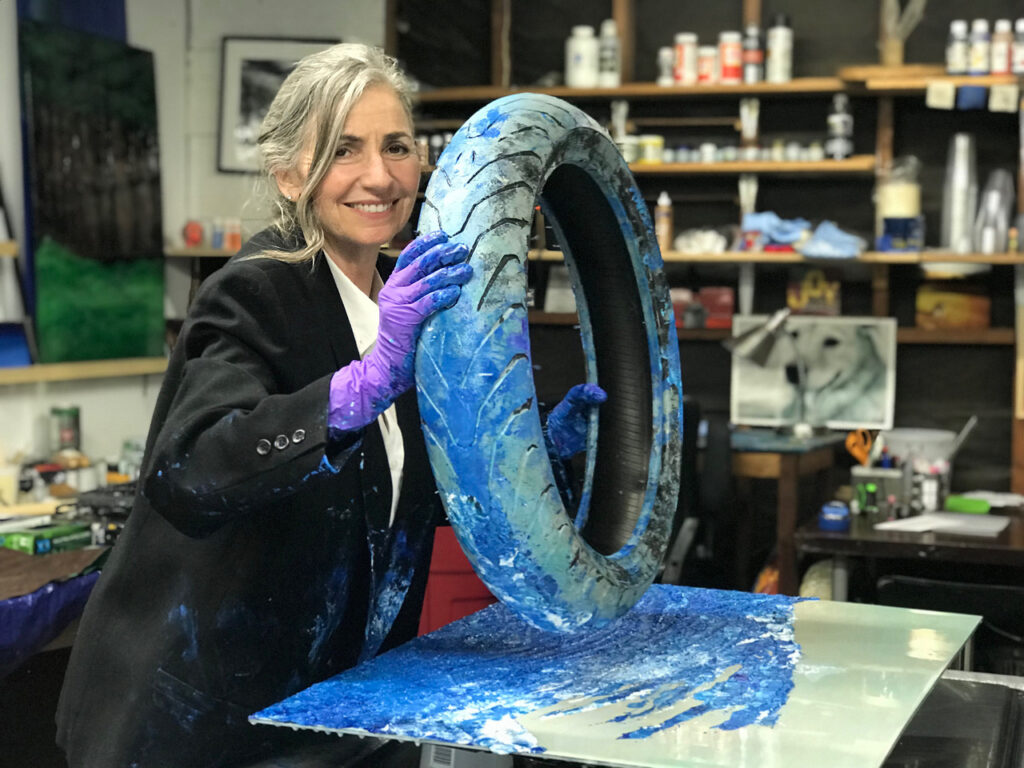 Robbie Kaye is a classically trained pianist who later turned to photography looking for visual melodies. Drawn to finding beauty in unexpected places, Robbie works to intrigue, inspire, and evoke a reaction from the viewer and sees her photography as a way to contribute beauty, create change and give exposure to societal issues. Robbie also creates fine art and her artwork is inspired by the unpredictability and intensity of the sea and the playfulness and beauty of nature. Robbie's work is currently represented by The Brittany Davis Gallery in Ojai, CA. Her work has been exhibited internationally in Boston, Portland, Seattle, Los Angeles, London, and Spain.
Episode 9 – Jana Stern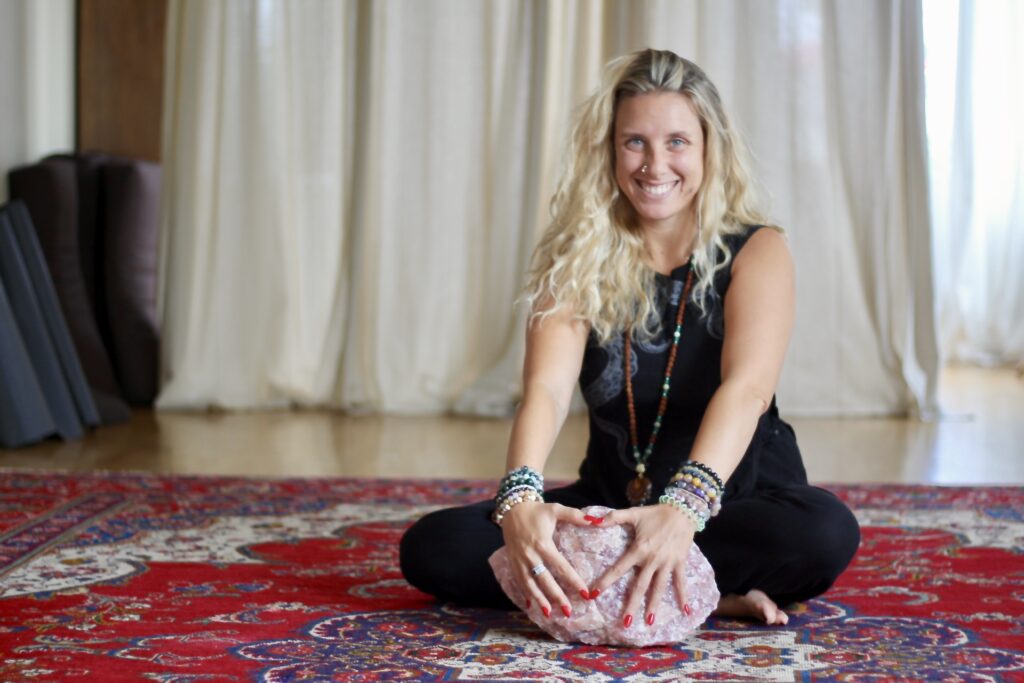 Jana Stern is a Toronto-based certified Life Activation Practitioner, metaphysical energetic healer, meditation guide, and self-love councilor. She has been traveling through her journey of living with and healing from her version of mental unwellness & eating disorders for more than ten years. During that time, Jana received a multitude of healings & tools that had such a profound effect on her life, that she made it her life's work to learn them so that she is now able to use those tools to help others transform their lives!
Episode 8 – Monica Shulman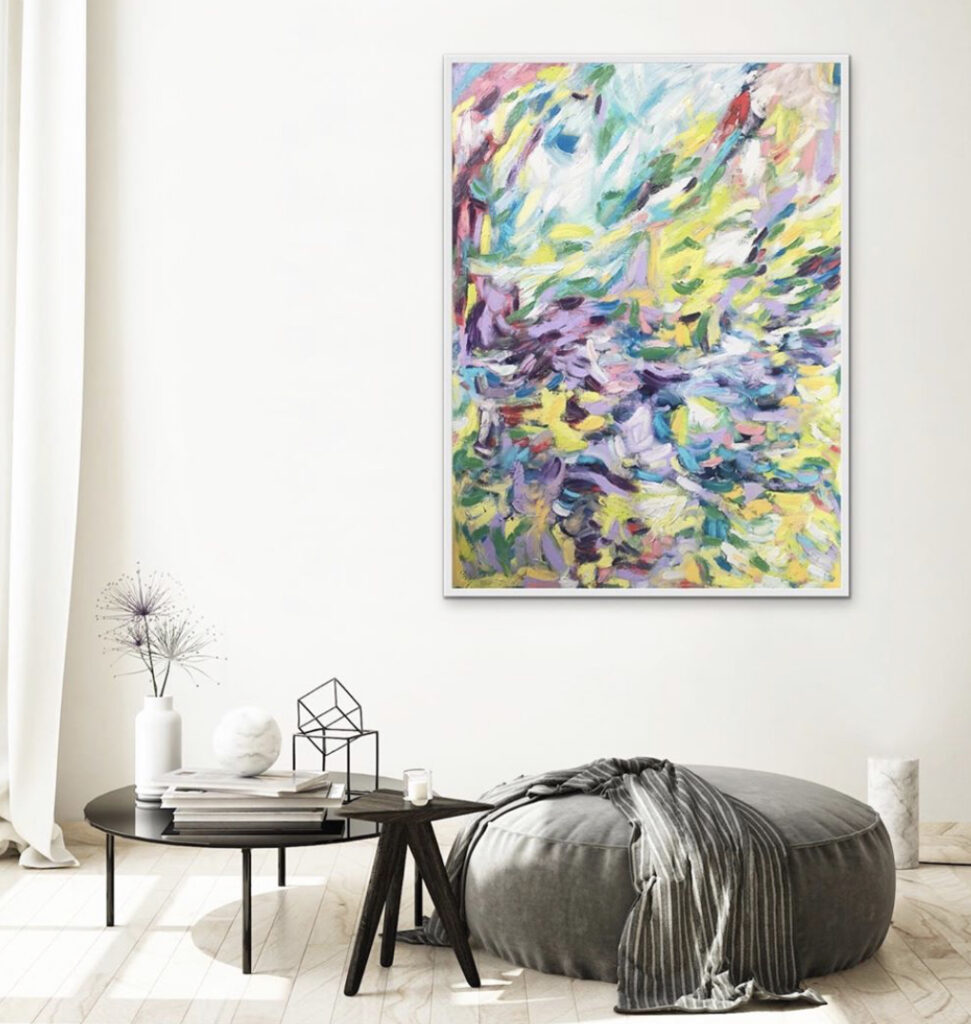 Monica Shulman is a self-taught photographer and abstract expressionist painter who has been creating art in various mediums for over 25 years. She believes in the power of art to create a moment and to evoke emotion. Her work is energetic and playful and reflects her interest in flawed beauty rather than perfection. Using strong colors and contrasts, coupled with heavy, sculptural layering, Monica strives to create connection and movement in each piece.
Episode 7 – Linds Miyo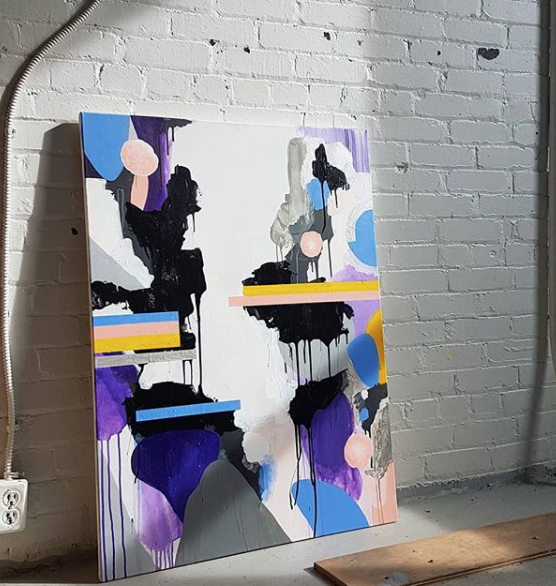 Born and raised in California, her work strives to evoke the strong, direct light of her childhood. A trauma survivor, Linds is interested in the balance between intention and that which is beyond our control, the meeting place between our best efforts and happenstance. She often uses broad representational panes of textured black in her work, washing layers of color over top – folding the dark relief of the past into multi-dimensional present-day, with honesty, happiness, and sparkle. Linds Miyo lives and works in Toronto and is currently in a studio residency at the Museum of Contemporary Art.
Episode 6 – Nik Torres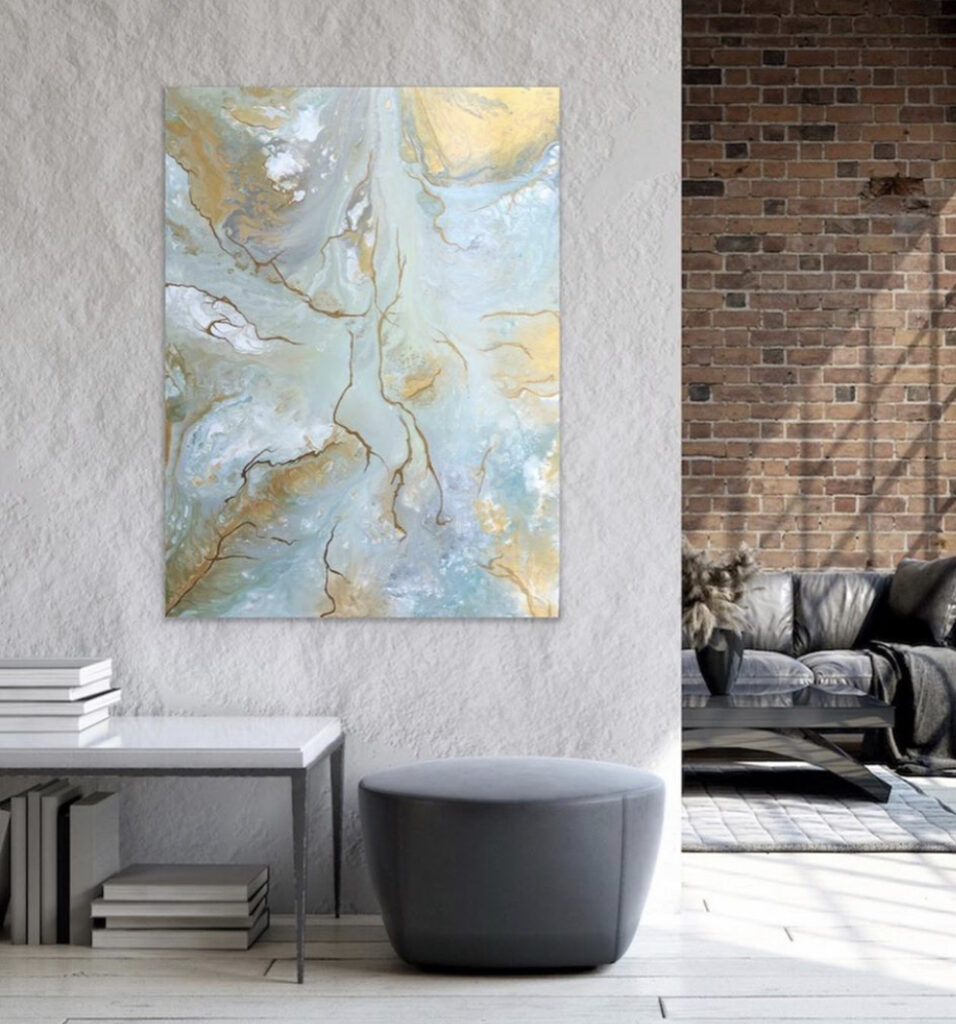 Born in Colombia and raised in Canada, Nik takes as inspiration her life experiences of migration and self-discovery. She finds ways through color and texture to create an abstract narrative that allows her to reconcile with her own mental health and constant emotional state. ​Throughout the years, her work has evolved into a much deeper emotional practice with a goal to bring the viewer into a personal comfortable and serene place where they can aim to appease their own internal battles. Nik wants to use her work as a visual anchor and reminder that life has serene moments even in darkness.
---
Episode 5 – Koa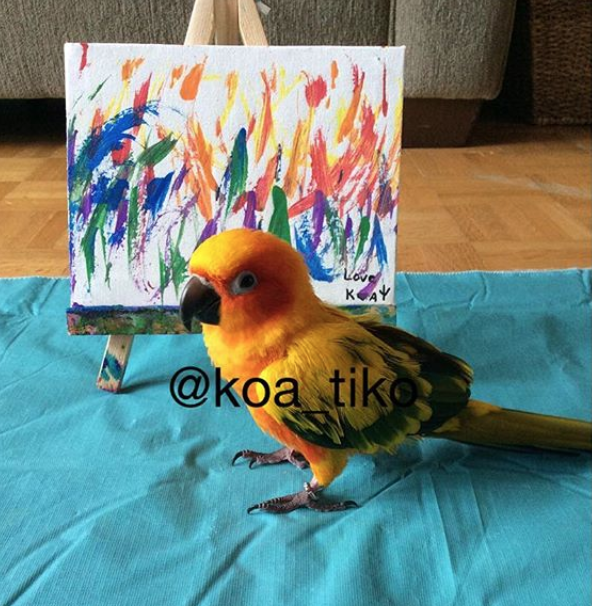 Today's podcast is special as I will be talking about a very special local artist. His name is Koa and he is a little parrot who creates unique abstract paintings that are sold all over the world (swipe right to see more images of Koa and his artworks). I talked to Koa's owner Gee and she shared Koa's incredible story that you for sure have to listen to.
---
Episode 4 – Interview with Sylvia Cohen.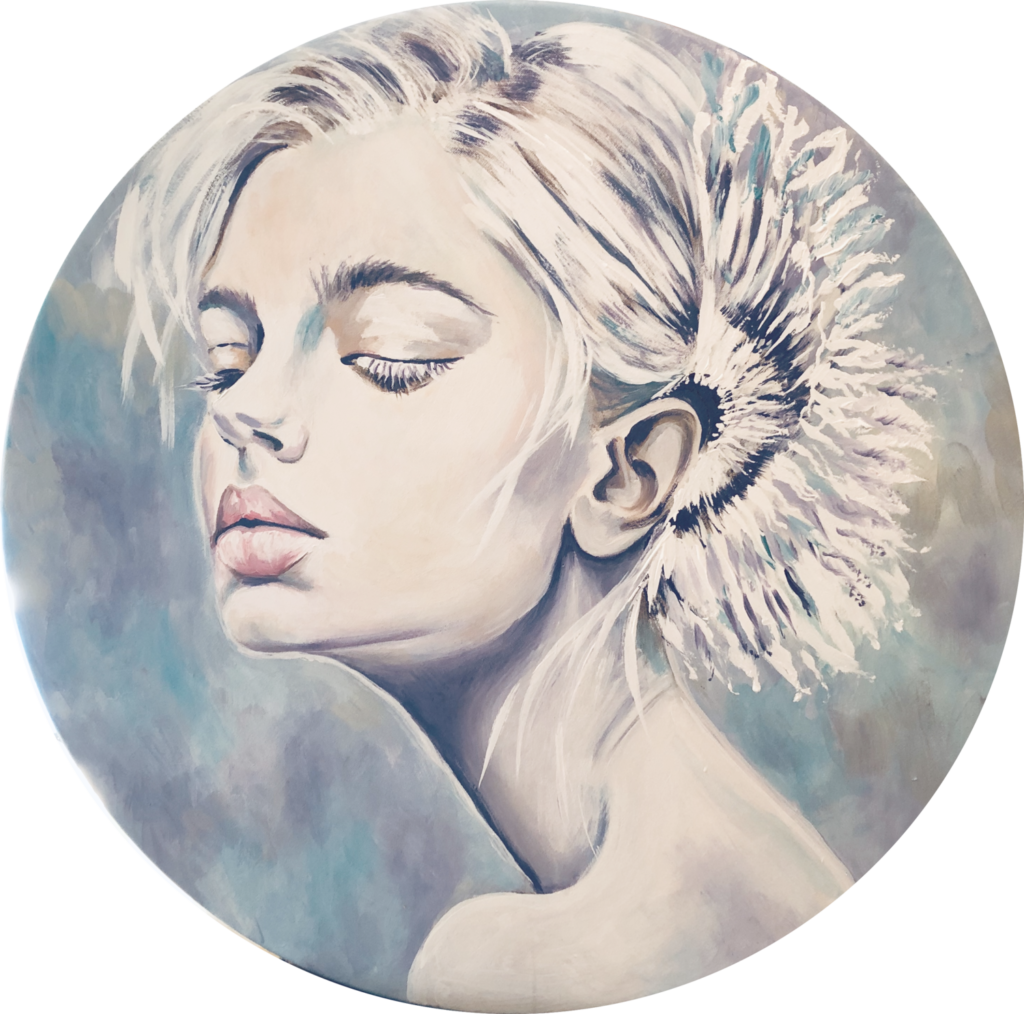 Montreal-based artist Sylvia Cohen combines a love of painting and observation to give life to her images. Her work is largely influenced by the fashion world. Portraits of women are Sylvia's main focus as well as a process of finding beauty in everyday life and capturing the moment.
---
Episode 3 – Interview with Ladislas Chachignot.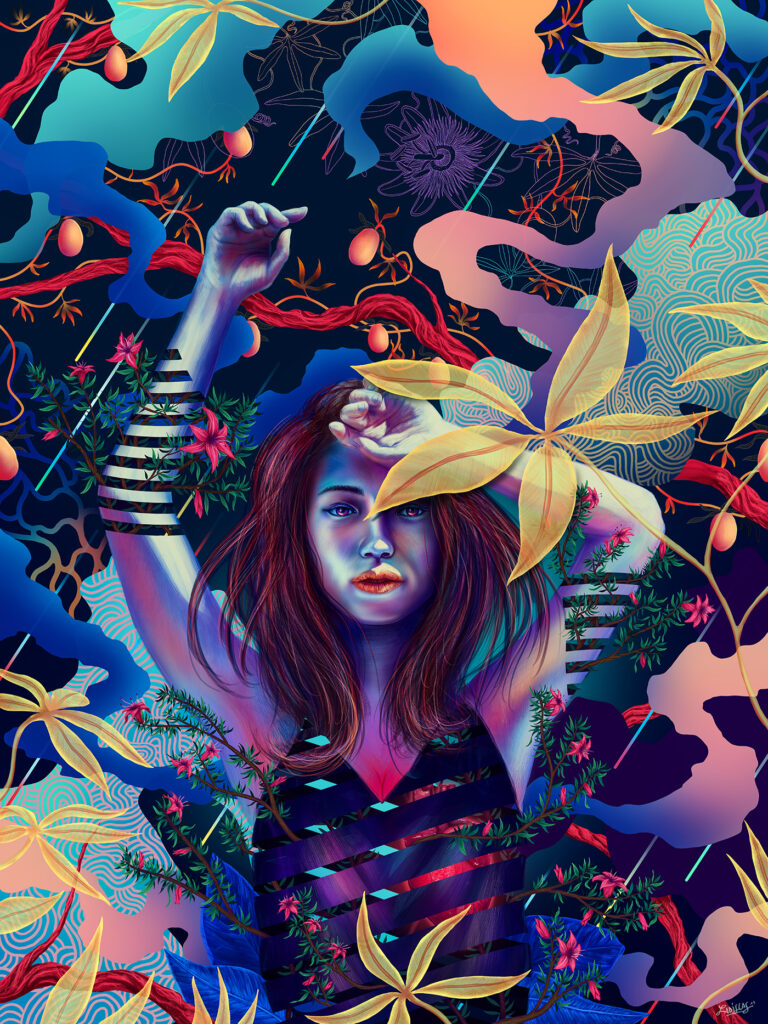 Ladislas is a French digital and traditional artist based in Barcelona who mixes various techniques to experiment and create vivid and bold artworks. Ladislas exhibited in various cities like Paris, Los Angeles, London, Sydney, Mexico, and Barcelona and worked with various clients like Adobe, Make Up For Ever, Wired Magazine, Universal Music France, Sony Pictures, among others.
---
Episode 2 – Starving Artist Myth.
Today I will be talking about the Starving Artist Myth and why it's important to erase it today.
---
Episode 1 – Intro.
Hello and welcome to the very first episode of Curator on the Go Podcast. Today I am launching my dream project that has been on my mind and in my heart for a very long time.